The November 18th auction of rare books, manuscripts, and ephemera at Addison & Sarova Auctioneers will give buyers the opportunity to acquire some unique material in a variety of fields. Highlights include a substantial number of rare Bibles,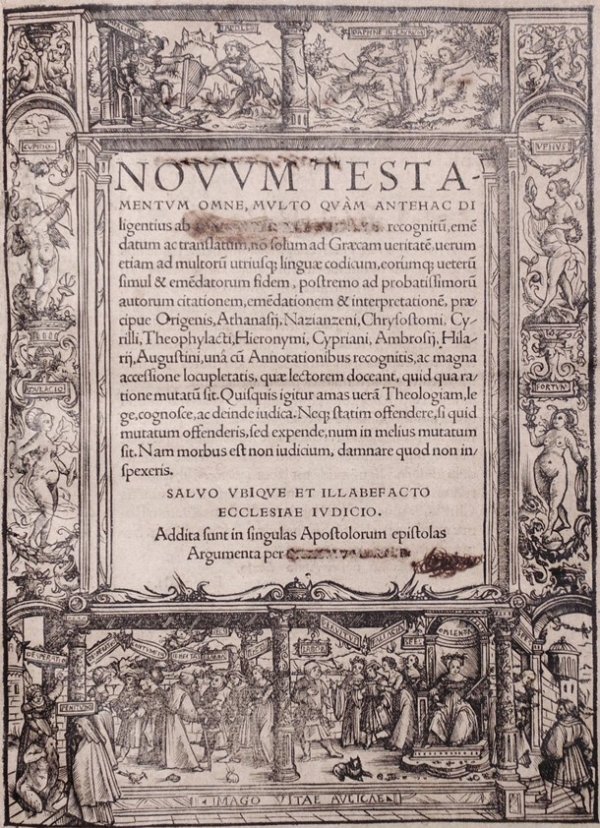 several William Faulkner first and signed editions, autographs from the collection of Harry Gould Jr., a wide selection of Americana, and more. While there are a larger number of rare Bibles to be found later in the catalogue, most of the highlights are found within the first 50 lots. These include the second edition of Erasmus' New Testament, 1519 (lot 10, est. $10,000 / $15,000) [illustrated to the right], a 1613 folio King James Bible (lot 27, est. $2,000 / $4,000), and the second quarto edition of Coverdale's diglot Testament, 1538 (lot 15, est. $7,000 / $10,000). Numerous others, including late 16th century and early 17th century Geneva and King James versions are also in the catalogue, along with a Book Of Common Prayer (London: Baskett, 1724) in period full morocco binding with red and gilt onlays. (est. $300 / $500) [illustrated below]
In the area of modern rarities are several William Faulkner titles, all offered within the first 50 lots of the catalogue, including a first printing of The Sound and the Fury, in jacket, a signed limited Absalom, Absalom!, and first trade editions of Wild Palms and Absalom, Absalom! These books are offered together with autographs by notable modern authors such as Ernest Hemingway, Jack London, T.S. Eliot, Hellen Keller, and others.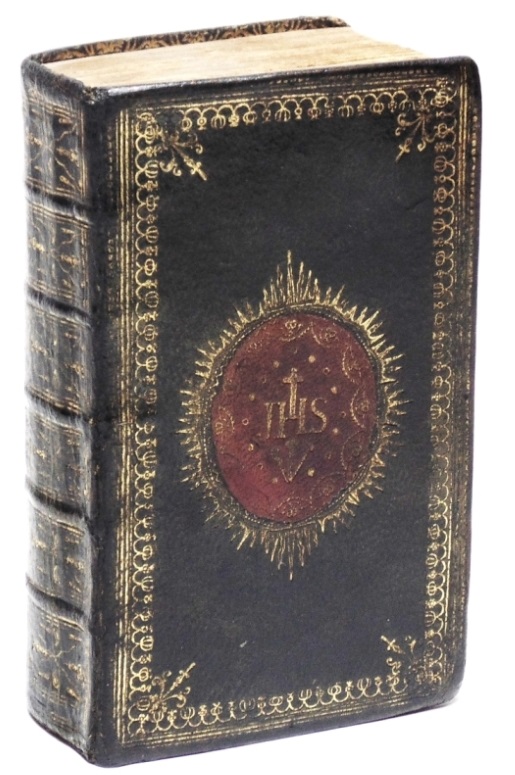 In addition to the autograph items noted above are other autographs presented throughout the catalogue alongside material of similar interest. There is a significant representation of Americana in the sale and documents signed by various U.S. Presidents or other American political figures interspersed with the books and ephemera.
Estimates range widely from $100 to $10,000, but all of the material is rare and difficult to find, regardless of estimated prices. The auction gallery is located at 4705 Northside Drive in Macon, GA and takes place 2:00 (e.s.t.) on Saturday, November 18th. For those unable to bid live on the floor or online, absentee bidding and internet pre-bidding is available. For more information call (478) 787-2665 or visit Addison & Sarova, and look for the link to the online catalogue.
To read more, please visit our Archive Page.