On Thursday, February 22, 2018, PBA Galleries will host an auction of Fine Books – Science & Medicine, Art, Illustration & Children's Literature with nearly 500 lots of rare, interesting, unusual, and captivating material, ranging from charming illustrated children's books to groundbreaking works on plastic surgery, with art, science, fine printing, occult,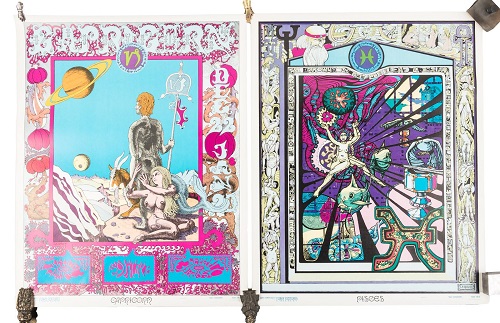 finely bound books, early religious tracts, medicine, astronomy, natural philosophy, history, classic rock & roll posters from 1960's San Francisco, and more.
Featured in the Science and Medicine section of the auction is the first English edition of Johann Dieffenbach's Surgical Observations on the Restoration of the Nose, from 1833. Illustrated with 26 plates, it is one of the rarest works in the English language on the subject. Diffenbach was a pioneer in rhinoplasty and plastic surgery (estimate: $10,000-$15,000). Another medical text, the rare first work by the noted English surgeon, Joseph Constantine Carpue, A Description of the Muscles of the Human Body will be offered. The present work was apparently prepared for use by his pupils and has seven engraved plates, four with hand coloring. Carpue began his surgical studies at St. George's Hospital in London in 1796 after being educated in France and traveling widely in Europe, Scotland, and Wales. He was appointed to the surgical staff of the Duke of York's Hospital in Chelsea in 1799 and a year later began teaching anatomy (estimate: $7,000-$10,000).
A complete set of 12 Zodiac Astrology Star Sign Posters from San Francisco's Funky Features from 1967 highlights the art and illustration section of the sale. Funky Features was originally a home recording studio in an Edwardian house that quickly became a popular recording location for Big Brother and the Holding Company, Cold Blood, Steve Miller, and others. Each poster is by a different artist, uniquely capturing the heyday of San Francisco's counterculture scene. Artists include Dick Moore, Tommy Dixon, Lee and Shirley Goddard, Robert McClay, Fred Adams, Primo Angel, and ůmore