The 25th Annual Cooperstown Antiquarian Book and Ephemera Fair is just around the corner and will take place on Saturday, June 29th from 10am to 4pm.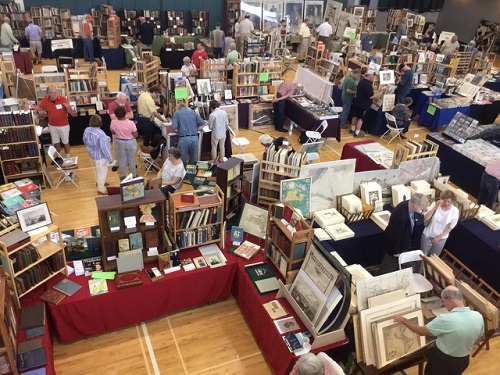 Despite being at near capacity, BSM has been informed that at the moment there are still a few exhibitor spaces remaining. Also, the traditional dinner, partly sponsored by the ABAA, will be held on Friday evening, June 28th following the afternoon set-up period. All exhibiting booksellers and visiting ABAA members are invited to take part.
Cooperstown on Otsego Lake is delightful place to hang out for an early summer weekend and we can't think of a better excuse for attending a long-established book fair in an interesting village hosting exhibitors from throughout the Northeast. The Cooperstown event has been and continues to be a fortuitous replacement for the Cazenovia Antiquarian Book Fair that began in the 1970s and was discontinued in the late 1990s.
For the first time in the event's history, there will be room accomodations available to exhibitors for a tax-deductible donation to the Cooperstown Foundation for Excellence in Education (CFEE). For more information contact …more